Odealo is not just a regular shop. All offers on Odealo are user-posted, and the high number of sellers greatly increase competitiveness. With dozens of sellers fighting for your attention, you are to expect the best quality of service and low prices.
What else has such impact on the prices on Odealo?
Odealo offers the lowest per transaction fee out of all websites that support Player-to-Player trading.
Posting offers is free of charge. And it attracts more traders.
Support for major online payment operators allows users from every corner of the Earth to participate in this exciting project.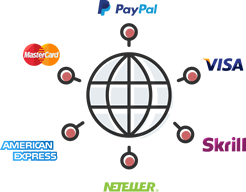 Enjoy the ease of trading with Credits
Credits are the medium of exchange on Odealo. Credits have a fixed 1:1 exchange rate with US Dollars. On Odealo all prices are final and there are no hidden fees. As long as you have available balance payments are instant and at no extra cost.